If you or a family member suffered an injury at work, you need an experienced New Jersey injury lawyer to ensure you are fairly compensated. At My NJ Injury Lawyer Howard P. Lesnik, Esq., I fight to ensure my clients receive the workers' compensation benefits they are entitled to. I am experienced in negotiating with insurance companies and representing work-related accident victims throughout New Jersey. I understand the intricacies of NJ worker's compensation laws and fight for you so your rights are protected.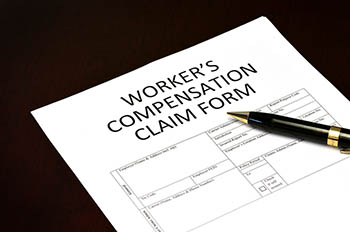 A workplace accident in New Jersey can have serious consequences if you are injured on the job. You can be left with permanent injuries, and also face the prospect of missing time from your job and may require medical treatment for your injuries. You need a highly skilled NJ workers' compensation attorney to make sure your employer authorizes all necessary medical treatment, makes temporary disability payments for lost time, and adequately compensates you for your injuries.
Common NJ Workers' Compensation Claims:
Medical Benefits
Permanent Disability
Income Benefits
Total Disability Claims
Death and Dependent Benefits
Third-Party Claims
How Does Worker's Compensation Work in New Jersey?
In New Jersey, workers' compensation is mandatory and requires all employers to provide benefits to workers who suffer injuries from accidents while working on the job. These benefits include your medical benefits, temporary benefits while you are out of work, and permanent partial and total benefits to compensate you for your injuries. It also requires death benefits to dependents of workers who have died while working at their job.
Anyone who is injured on the job is entitled to benefits regardless of who is responsible for the accident. All that is required to bring a NJ workers' compensation claim is an employee suffer an injury that arises in the course of his or her employment. This simply means that the employee was injured while performing his or her work duties.
Employers in NJ are required by law to provide workers' compensation to all employees. This means your employer is required to authorize and pay for medical treatment for your work-related injuries. If you cannot return to work because of your injuries, the employer must pay temporary disability benefits for your wages. Your employer also cannot fire your for making a workers' compensation claim and must hold your job until you return to work if you miss time or cannot work because of your injury.
If an employer does not have workers' compensation insurance, it may face severe penalties, even if no employee was injured while uninsured. If your employer fails to authorize medical treatment or temporary disability, an experienced NJ workers' compensation attorney can file a motion before a workers' compensation judge to enforce these benefits. Finally, an experienced NJ workers' compensation attorney will make sure an injured employee received the benefits and compensation he or she is entitled to receive.
What Should You Do if You Are Injured on the Job in New Jersey?
You should report your injury to your employer immediately after the accident. The notice of your injury may be provided to your supervisor, human resource manager, or any person with authority at your job. Remember: the notice does not need to be in writing and verbal notice will be sufficient. If you require medical treatment, you must let your company know immediately. Your job must provide medical treatment, but it is allowed to choose the doctors where you treat. You must go to your employer's doctors and cannot select your own doctor for workers compensation claims.
Contact MyNJInjuryLawyer
If you or a loved one suffered an injury in a work-related accident, you should contact an attorney familiar with handling these claims. My NJ Injury Lawyer Howard P. Lesnik, Esq. offers free strategy sessions to address any issue or questions you may have about your injury, medical bills or your workers' compensation accident claim.
Please contact NJ Injury Lawyer Howard Lesnik, Esq., immediately if you were involved in a work-related accident and suffered injury. I personally handle NJ workers' compensation cases on a regular basis. Please contact me now by email, by phoning 908.264.7701, or by completing the form to the right to schedule your complimentary 30-minute strategy session.